GGE-20EA  Series 1550nm Erbium-doped outdoor 1550nm edfa
Performance Characteristics
 Outdoor EDFA has high quality aluminum waterproof case, with good heat dissipation, which ensures high reliability and long life of the pump laser.

 International top JDSU pump laser works with low noise, low distortion, wide band, high output optical power.

 Imported high quality American Corning erbium doped fiber, with high energy conversion efficiency.

 Advanced SMT technology on internal circuit, ensures higher reliability.

 Stable optical power output circuit APC and laser thermoelectric cooler temperature control circuit ATC.

 Built-in microcomputer automatic monitoring circuit, monitors optical output power and pump laser working state. And the 65X17mm green LCD screen in the front panel shows parameters precisely.

 ISO SNMP network management system.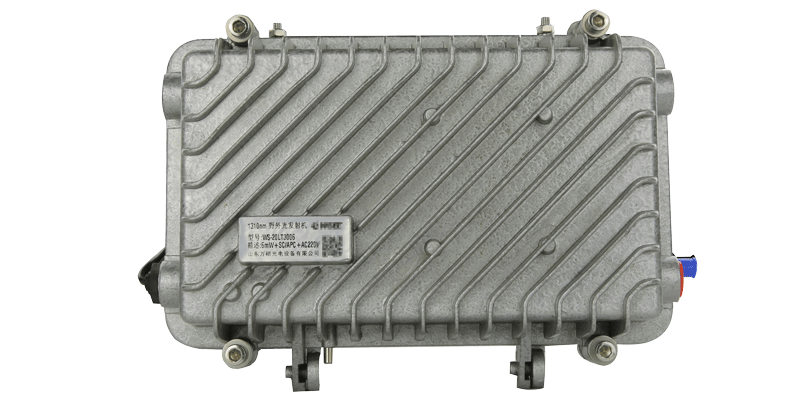 Technical Specification
Technical Data

GGE-20EAxx

GGE-20EALxx

Input wavelength

1540-1560nm

Input power range

-5dBm~+10dBm

-10dBm~+10dBm

Normal input power

+ 3dBm

Output optical power

13~23dBm

Optical connector

FC/APC&SC/APC FC/PC&SC/PC

Optical power stability

±0.2dB

Return loss(input/output)

≥ 45dB

Pump leak(input/output)

≤ -30dB

Supply Voltage

AC90-265V&AC35V~60V

Consumption

< 30W

Working temperature

-5℃ ~+55℃ or customize

Relative humidity

Max95%,non-condensing

Storage temperature

-30℃ ~+70℃

Product net size

290x200x120mm

 Product package size

345x230x160mm

Product net weight

3.5kg

Product package weight

3.8kg

Carton gross weight

31kg(8pcs)